Forever United - 77 years of improving lives
Honoring our past and envisioning our future came to life at our Forever United luncheon. After two postponements due to the pandemic, we gathered longtime supporters to celebrate four Inaugural Life Directors.
Nella Barkley, Hugh Lane, Jr., Charles Patrick, Jr. and Anita Zucker were honored as inaugural Life Directors of the organization. The four Life Directors bring more than 100 years of combined community service and thought leadership to many sectors in the region. Each has held leadership positions at Trident United Way, along with many other local causes.
"We honor those who have carried forward with zeal, the work of Trident United Way — an American experiment in philanthropy that worked — and is still working today," said Chloe Knight Tonney, Trident United Way President and CEO. "Nella, Hugh, Charles and Anita have answered the highest calling to serve others – and in doing so, have changed the lives of generations of our neighbors."
South Carolina Governor Henry McMaster declared March 16 as Trident United Way Day across the state. In one of the many statements on the official proclamation, the Governor stated, "Trident United Way has distinguished itself for 77 years by lifting people from poverty, enlightening young minds, and protecting and promoting the health of South Carolinians in the Tri-County in wartime, peacetime, and public emergencies."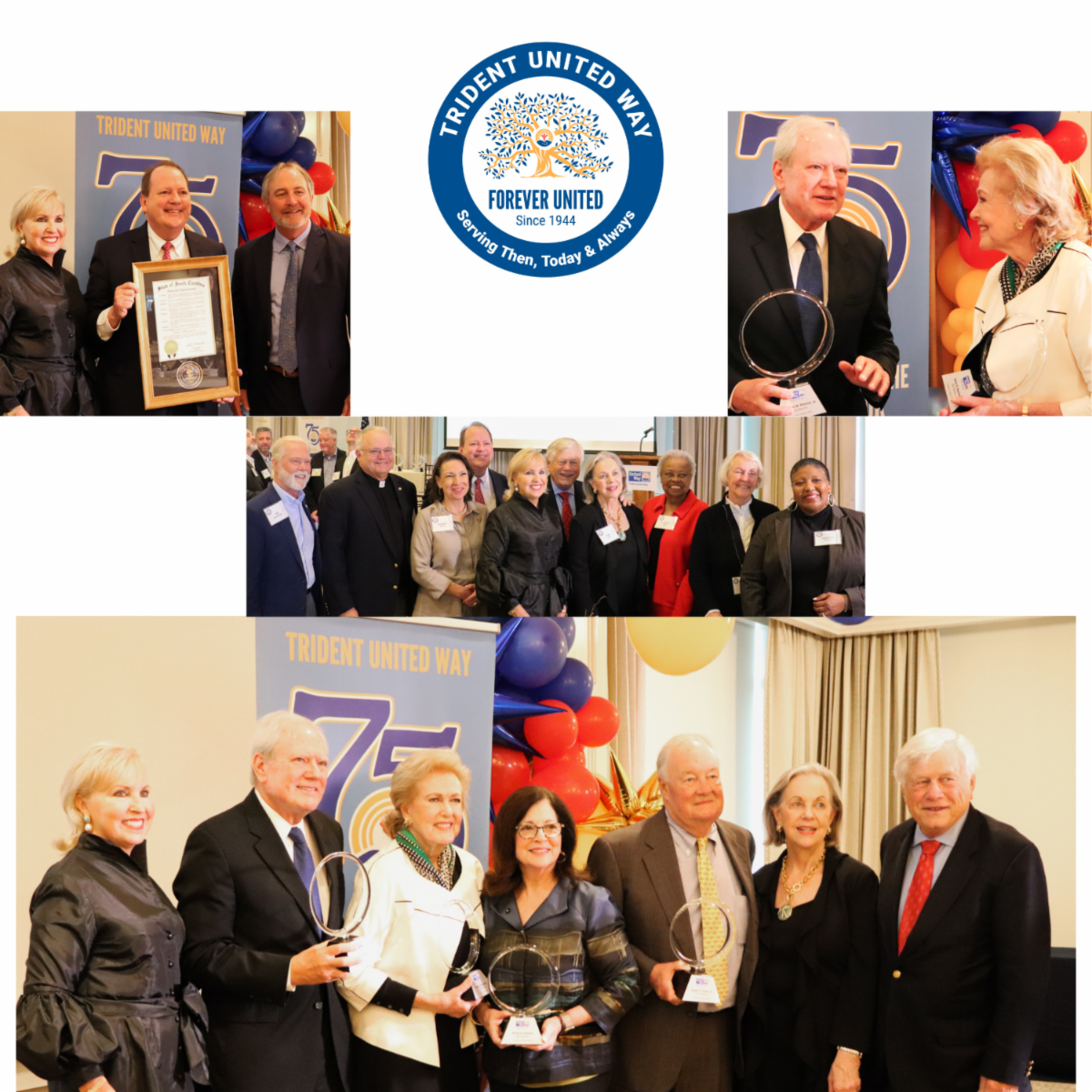 Impact Report: learn how your support makes a difference
More than a year into the pandemic, 2021 served as a year of challenges, change and opportunities for Trident United Way and its partners.
Trident United Way and its partners improved the lives of more than 252,000 people last year. With rising prices for rent, food and other necessities, we expect to have a steady flow of clients in 2022.
Click here to read the entire Impact Report and learn how your support is making a positive difference throughout the Tri-County region.
---
Happening now: Free tax filing assistance
Trident United Way and partner SC Thrive are proud to partner for another year of free tax filing assistance.
Last year, the program assisted with nearly 2,000 tax returns which brought more than $1.3 million in refunds and saved filing fees – or $273 on average per filer. Statewide, SC Thrive helped with more than 5,500 tax returns and put more than $5 million into people's pockets through saved filing/prep fees and returns.
Trident United Way's Resource Connection Centers in Berkeley and Dorchester Counties also offer free tax filing assistance. This year, our Tax Counselors and staff have helped two single mothers receive tax refunds of $10,000, thanks in part to the earned income credit and child tax credits. While these examples may not be typical, it's proof of how this free service can make a huge impact.

Newsletter continues.....click here to read entire edition
Newsletter archives
Click pictures below to view previous newsletters